Complexica Pty Ltd, a leading provider of Artificial Intelligence (AI) software for supply & demand optimisation, announced today that Doug Misener has joined the company as Director of FMCG. A strategic and innovative thinker with more than 30 years of experience in the liquor industry, Doug will provide Complexica with leadership within the fast-moving-consumer-goods (FMCG) sector, which is one of the company's key market verticals.
During his tenure within the liquor industry, Doug held in a variety of roles at Lion Nathan, initially in Pepsi Cola Australia (Lion owned) and then subsequently in the domestic beer business where he headed up the national sales function. He finished his time with Lion as Managing Director of Lion Nathan International with direct responsibility for the USA, Canada, Italy, Japan, and UK.
After Lion Nathan, Doug became the CEO of Liquor Marketing Group, which is one of Australia's leading alcohol marketing groups with more than 1,400 retail outlets that turnover in excess of $1 billion. During his time at LMG, Doug transformed the business by divesting the wholesaling division, overhauling systems & processes, and achieving a debt-free position. His initiatives led to improved relationships with key suppliers, more effective marketing programs, and greater service levels to retail outlets. Most recently Doug was Executive General Manager at Kollaras, an international beverage trading and distribution business.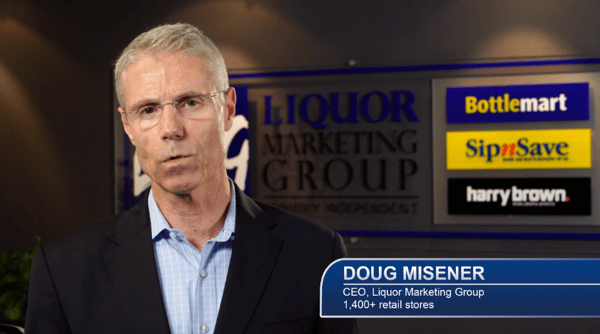 "I am excited to be joining Complexica at such a pivotal time in the company's growth and development as the business progresses towards an IPO," said Doug Misener. "It isn't often you get the chance to join a company where your belief in the product offering, the organisational capability, and their commitment to deliver on behalf of their customers, is so high. I look forward to building on Complexica's success in the FMCG sector and further expanding its market footprint."
"Everyone at Complexica is delighted to welcome Doug Misener as a key member of our management team," said Matt Michalewicz, Managing Director of Complexica. "Doug shares many of our entrepreneurial values, especially around building a customer-centric business where customer service and experience comes first. It will be a great pleasure working together in the years ahead as the company expands overseas and lists on the ASX."
Complexica customers within the food and beverage space include some of Australia's best known companies, including Arnott's, Pernod Ricard, PFD Foods, CostaGroup, Drakes Supermarkets, Liquor Barons, and Lion Drinks, among others. Complexica also was named as one of Australia's Top 20 Tech Companies in May 2021, and recently announced a $5 million investment from MAM in equity growth capital.