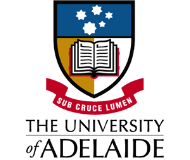 The University of Adelaide was established in 1874 and it is the third oldest university in Australia. It is consistently ranked in the top 1% of universities worldwide.
Complexica cooperates with the School of Computer Science at the University of Adelaide on research topics related to data mining and analytics. These include research on various heuristic methods – how these methods work and how they are able to deal with different types of data problems. The research aims to build up a theory of heuristic methods including evolutionary algorithms and ant colony optimisation that helps to develop new effective approaches based on theoretical insights. Also, problems in the area of social choice are investigated to develop new approaches for dealing with game-theory problems. Other research topics relate to Platforms for People as a Service (PeaaS), evolving critical systems, and cyber security and privacy.

Based in Melbourne, Australia, RMIT University was founded in 1887 and today has an enrollment of over 80,000 students across vocational, undergraduate and postgraduate levels.
Complexica cooperates with the Evolutionary Computing and Machine Learning (ECML) group at RMIT on nature-inspired computational models and algorithms, especially in the areas of evolutionary computation and machine learning. The research takes an inter-disciplinary approach drawing on inspirations from mathematical programming, meta-heuristics, and operations research. Some current research topics include reinforcement learning, deep learning, multi-objective optimization, data mining and analytics, computer vision, time series analysis, evolutionary art, journey planning, and swarm intelligence.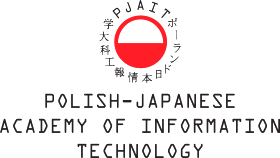 The Polish-Japanese Academy of Information Technology was set up in 1994 between the governments of Poland and Japan. Today, the Academy is a leading institute in Poland, taking the 2nd position in the Wprost ranking list of the best non-state schools in 2014, and 5th position among all academic institutions (state and non-state). The main campus of the Polish-Japanese Academy of Information Technology is located in Warsaw, Poland.
Complexica cooperates with the Polish-Japanese Academy of Information Technology on social informatics – in particular, on issues related to the relationships that occur between society and information systems. The changes in social structures are examined that are under the influence of modern information technology, especially in the context of systems such as GitHub or Wikipedia. Also, research issues include investigations on how social mechanisms can improve the quality of information systems, such as reputational systems within an e-commerce context. The interdisciplinary team within the Polish-Japanese Academy of Information Technology has considerable expertise in social network analysis, natural language processing, social simulations, and machine learning.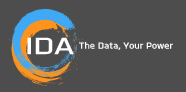 Founded by a group of ex-University of Technology Sydney (UTS) Ph.D.s, the International Institute of Data and Analytics aims to bridge the gap between academia and business and to build a platform for interactions and collaborations between outstanding researchers, practitioners, and educators.
Complexica cooperates with the Institute in the areas of data science, big data analytics technology, algorithms and models for cracking challenges in complex data and behaviors. The research topics include community analysis, sentiment understanding, behavior analytics, social analytics, and online analytics in evolving data with complex networking behaviors and relationships in a mixed, interconnected and/or changing environment.