Most CRM implementations never live up to their original expectations or business case projections, largely because sales reps don't want to use them. Why? Because CRM users view the required data entry as a chore that adds no value to their job (and in the case of sales reps, increases their non-selling time). Once CRM is implemented, it's perceived as a "monitor and report" system that requires a significant amount of time to keep updated, with benefits accruing to managers rather than end users.
The fundamental disconnect is that managers need CRM for pipeline reporting, activity monitoring, and the preservation of "customer history", whereas end users receive no value from the countless hours of data entry required to achieve these objectives. This results in the common problem of compliance. A company spends a significant amount of time and money to configure, integrate, and deploy a CRM system, only to find that it's barely used, and the data being entered is of poor quality. In the end, most CRM implementations become nothing more than a glorified contact management system.
Like other CRM systems available today, Complexica's award-winning Touchless CRM can provide your company with a 360-degree view of each customer, a historical record of all interactions, and a variety of reports, alerts, and notifications.
How is Complexica's Touchless CRM different from other CRMs?
Our Touchless CRM can provide all of the above features without burdening end users with unnecessary data entry. How? By using Artificial Intelligence to monitor each user as they go about their job – analysing their plans, tasks, and executed activities – and then automatically updating the relevant customer records. We believe that the less time your staff spends updating CRM, the greater their compliance will be.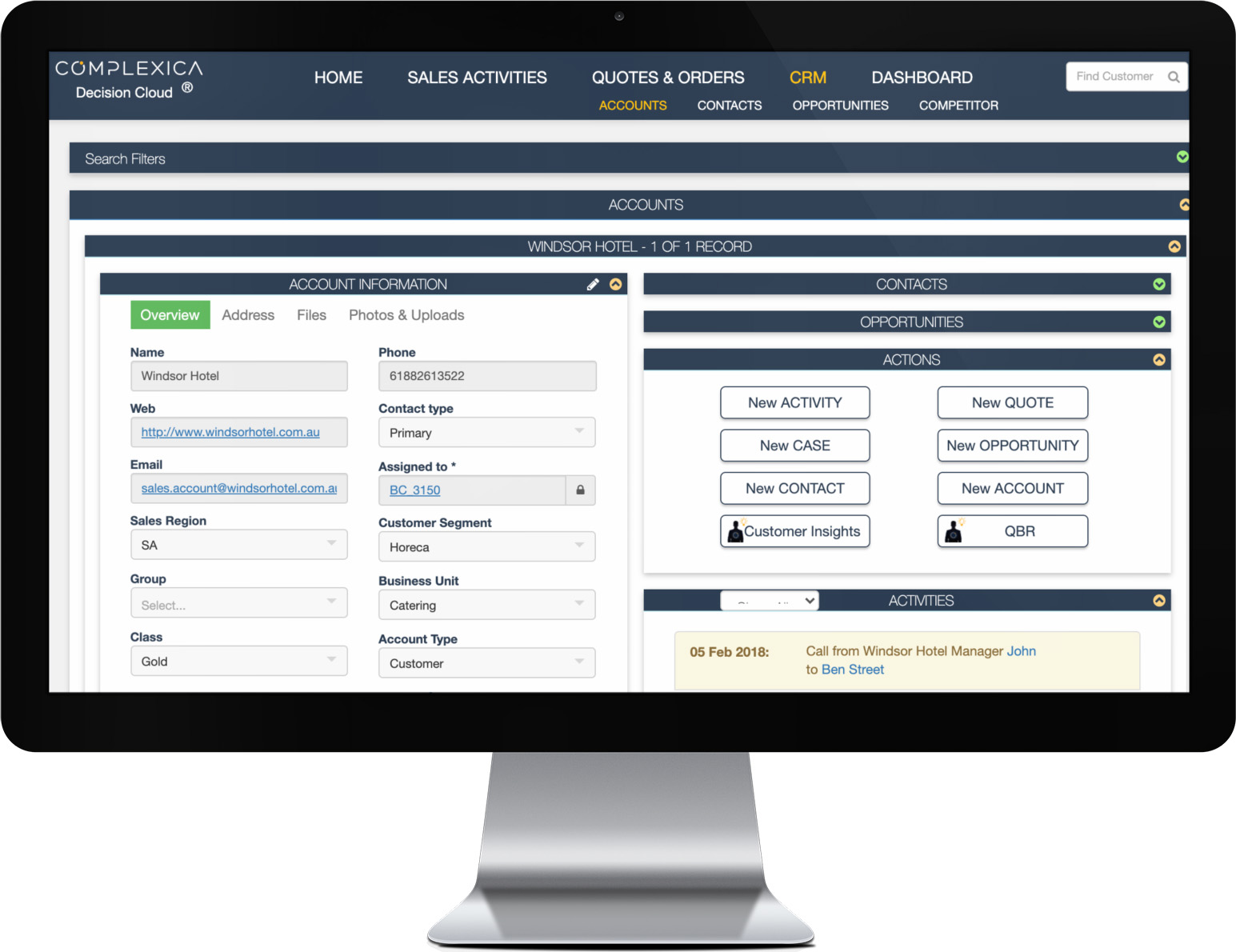 Touchless CRM can be bundled with Complexica's Customer Opportunity Profiler (COP) to complement and enhance sales data. COP learns continuously from sales and customer data, allowing sales reps to access data-driven actionable insights and recommendations in real-time while interacting with customers. Complexica's COP is powered by our proprietary AI engine Larry, the Digital Analyst® that transforms raw data into optimised recommendations, or Next Best Conversations™ (NBCs) for each call or visit. By having all sales and customer data at their fingertips, sales reps can significantly improve sales conversations, increase customer engagement and deliver better sales results for the business unit. COP can integrated with the existing CRM and provide a unique competitive advantage over other businesses that don't have a unified system that can learn, adapt and deliver increasingly improving results with every usage.
What are the benefits of using Touchless CRM?
Benefits of our "Touchless" CRM include:
Increased return/yield on sales resources by directing sales staff to the highest-value opportunities in each territory
Improved "average margin per order"

through optimised pricing recommendations

Increased share of wallet

by automatically estimating the opportunity value of each customer and identifying cross-sell opportunities

Automated customer & prospect research to understand how a customer is trending, what they're likely to buy, in what quantity, and at what price
Increased effectiveness of prospect "targeting" by automatically profiling customers & prospects and assigning them to "micro-segments"
Personalisation through automated value-adding insights and

optimised

Next Best Conversation™

recommendations

for each visit or call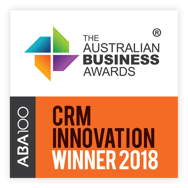 Our award-winning Touchless CRM is part of Complexica's Decision Cloud® – a highly scalable and modularised software platform – which provides organisations with access to advanced functionality as needed.
To explore how our Touchless CRM can meet the needs of your organisation and increase sales productivity of your sales force, please contact us
Read how Haircare Australia is using Complexica's Touchless CRM to optimise sales effectiveness and productivity
Discover why Polyaire selected Complexica's Touchless CRM for field sales
Learn how Bunzl augments its sales force with Complexica's Touchless CRM