An ongoing challenge for modern-day demand planners and inventory managers is improving the accuracy of demand forecasts. Besides the algorithmic challenge of minimising the forecast error, there is also the challenge of understanding and optimising the trade-off between working capital costs and service levels to customers. In complex operating environments where many variables impact on the actual demand realised for specific products in specific geographies, demand forecast accuracy can quickly degrade, resulting in:
Expedited shipping costs due to the wrong inventory being at the wrong place at the wrong time
Stock outs and compromised services levels to customers, especially on measures such as DIFOT and fill rates
Low inventory stock turns
Stock obsolescence
High forecast error
Complexica can help you address these commonplace challenges through our Supply Chain Optimisation & Planning Environment (SCOPE) module of Decision Cloud®, which provides robust and easy-to-use demand planning, forecasting, and analysis capabilities.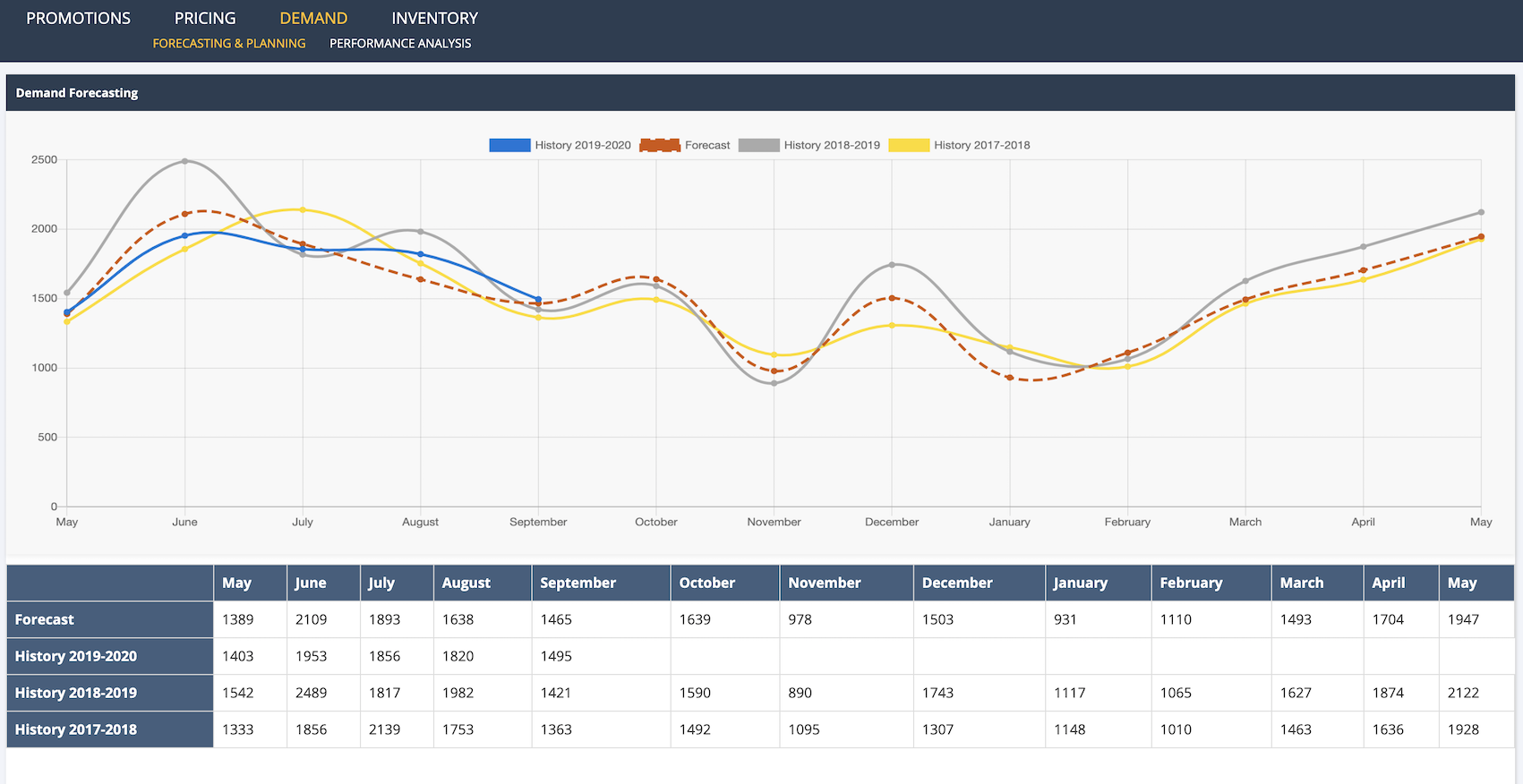 Rather than using a pre-defined set of rigid models that are based solely on statistical methods, Complexica's Supply Chain Optimisation & Planning Environment (SCOPE) relies on a wide variety of predictive algorithms and techniques that are tuned to your internal sales data as well as external sources and available overlays to improve accuracy. Based on advanced statistical models and Artificial Intelligence methods such as Deep Learning, Complexica can help your organisation move demand planning away from an anecdotal and "gut feel" approach, to a data-driven and market intelligence capability. In particular, we can help you:
Reduce the forecast error associated with demand planning
Increase DIFOT and service levels to customers
Improve stock turns and decrease overall inventory levels
Improve reaction time and response to unexpected events (e.g. sudden change in demand requiring additional inventory)
Automate manual processes to eliminate human error and key man risk
Understand the impact of changes in business rules and constraints (such as lead times, capacity constraints, required inventory levels, etc.)
Replace home-grown spreadsheets, which are often opaque and convoluted
Optimise and automate the replenishment process across various time periods, product categories, lines, and individual SKUs
Understand customer sales trends and patterns
Learn how PFD Foods automates and optimises its demand planning activities
Learn why Arnott's Group selected Complexica for AI-based demand forecasting
To explore how Complexica can optimise your planning & scheduling activities, please contact us