Complexica Pty Ltd, a leading provider of Artificial Intelligence software for supply & demand optimisation, announced today that it has signed a contract with Costa Group to deploy Complexica's Order Management System (OMS) to enable customer 'Click and Collect' self service within a wholesale market trading context.
This capability is the first foundational component of the Omnichannel strategy which Complexica developed together with Costa Group in early 2019. Phase 1 will allow Costa Group's customers to place orders online, as well digitise and automate many internal market floor operational processes for order management and inventory control. Phase 2 will bring intelligent product and pricing recommendations to the 'Click and Collect' application, powered by Complexica's award winning AI engine, Larry, the Digital Analyst®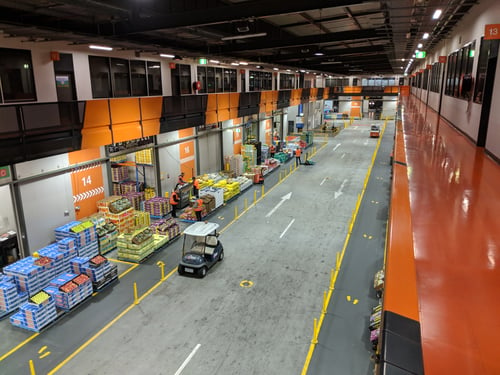 "After a successful strategy engagement to develop an end-state digital vision and roadmap, and some further software specification work, we have now partnered with Complexica to deploy Click and Collect first in our Brisbane market, and then nationally. We have taken an approach of digitisation, followed by automation, followed by optimisation which we expect to enable success and minimise our change management risk", said Damian Bourne, General Manager of Costa Group Farms & Logistics. "We have greatly enjoyed working with the team at Complexica and look forward to a successful deployment and national rollout".
Costa Group (ASX: CGC) is Australia's leading grower, packer and marketer of fresh fruit and vegetables with annual revenue of over $1 billion. Costa Group employs over 6,000 people, servicing both retail and wholesale customers in domestic and export markets. Costa Group's farming footprint also extends to China and Morocco. For more information about Costa Group, please visit: www.CostaGroup.com.au
"We have taken the approach of first understanding the key elements that will unlock the most business value, and considered not only operational and technical needs but also how customers choose to engage via digital channels, and the opportunities for process improvement that come with digitising the market trading model," said Murad Mekhtiev, Director of Business & Data Analysis at Complexica. "This has enabled us to make better software configuration decisions together with Costa Group and provide the best business outcome."
Complexica's Order Management System (OMS), part of the Decision Cloud® platform, is an advanced ordering module designed to increase margin and basket size by providing personalised recommendations in the order taking process. OMS is a flexible system which can be deployed in a lightweight configuration for an in-field ordering or customer self-service use case, or deployed with advanced pricing optimisation and personalised product recommendations powered by Larry, the Digital Analyst®.
"We have greatly enjoyed working with Costa Group over the past few years and look forward to a long and successful partnership as we deliver the digital strategy roadmap," said Matt Michalewicz, CEO of Complexica.