Complexica Pty Ltd, a leading provider of Artificial Intelligence software that counts iconic brands such as Arnott's, Asahi, Pernod Ricard, DuluxGroup amongst its customers, announced today that it established a strategic alliance with PwC Australia in the space of Revenue Growth Management (RGM) and Trade Promotion Optimisation (TPO). Go-to-market planning is underway and in-market activities will commence in the coming months.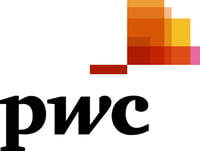 "PwC is renowned for its work in deploying strategic frameworks for RGM value creation to achieve long-term, sustained outcomes," said John Higgins, PwC Partner for Consulting in Consumer Markets. "In these times of unprecedented challenge and change, we're continuously on the lookout for aligned partners to scale the impact of our value proposition, particularly in the space of applied Artificial Intelligence for optimised decision-making and what-if scenario planning."
"PwC has a well-known and well-deserved reputation for delivering value in complex operating environments, which is directly aligned to the value Complexica unlocks through our Decision Cloud® software platform," said Matt Michalewicz, Complexica's CEO. "PwC and Complexica have quite a synergic value proposition, as our AI-driven TPO software – which incorporates AI-driven learning loops and automated goal-driven scenario planning – is well placed to operationalise PwC's RGM frameworks and unlock ongoing optimised decision-making in noisy, dynamic environments."
"We are very excited to form a strategic alliance with PwC", added Leonardo Arantes, Complexica's Director of Business Development, "and look forward to working together to generate improved marketplace outcomes in the years ahead, with Complexica's Artificial Intelligence platform, Decision Cloud® enabling businesses to confidently forecast the benefits (and trade-offs) of different strategies, build trust amongst decision-makers on the options at hand, and make the right decision at the right time."