Complexica Pty Ltd, a leading provider of Artificial Intelligence (AI) software for optimising sales, marketing, and supply chain decisions, announced today that Stephen Mooney has joined the company as its Growth and Sales Enablement Capability Executive to drive continued growth and be the voice of the customer in Complexica's Sales Enablement business unit.

A strategic and innovative thinker with more than 20 years of experience in sales management, Stephen brings a wealth of knowledge and expertise in the areas of sales force effectiveness, sales capability, and sales excellence, including the use of AI. Throughout his career his focus has been on enhancing sales outcomes through talent development, process improvements, and the application of technology. As the Growth and Sales Enablement Capability Executive at Complexica, Stephen will be responsible for driving strategic growth initiatives, identifying new business opportunities, and strengthening customer partnerships. His unique insights and exceptional leadership will be instrumental in providing value to our customers, accelerating Complexica's expansion, and ensuring the company's continued success.
"I am delighted to be joining Complexica, an organisation that has demonstrated competence in the use of Artificial Intelligence," said Stephen Mooney, "and I look forward to helping organisations realise the potential and benefits of this exciting technology."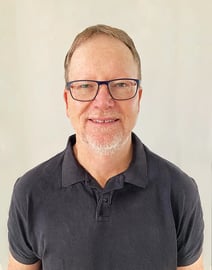 During his 20-year tenure at DuluxGroup, Steve held a range of senior roles in sales, marketing, and senior management. In his most recent role, as Group Sales Capability manager, he led a range of different projects including CRM implementation and the development of AI technology for use by sales reps across the business. Steve has worked across multiple business sectors including paint, garden, adhesives, kitchen cabinetry and industrial chemicals. His experience also includes working with businesses across NZ, Malaysia, PNG, Australia and the UK.
"I am thrilled to welcome Stephen Mooney to the Complexica team," said Mike Costa, Complexica's Managing Director of the Sales Enablement and Supply Chain business unit. "Steve's deep understanding of the sales landscape, coupled with his exceptional leadership skills, will undoubtedly contribute to our continued success. We have had a long-standing relationship with Steve, as he previously served as a Sales Capability Manager at DuluxGroup, one of Complexica's very early and highly strategic customers. We are delighted to have him join our team, and I am personally excited to work with him again."