Complexica provides enterprise software applications that harness the power of Artificial Intelligence and big data to improve the effectiveness of sales & marketing activities, particularly for wholesalers, distributors, and manufacturers characterised by a large SKU range and long tail of customers: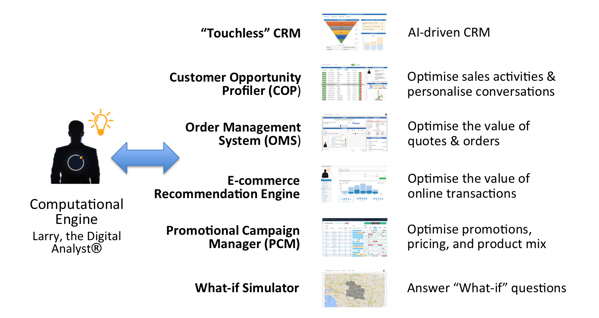 Our software applications are powered by Larry, the Digital Analyst® and can help you:
Complexica can help you sell more products and services, at a higher margin, by directing your sales staff to the best opportunities, along with recommendations on what to say, what to offer, at what price. Our software applications can also set up your promotions, optimise pricing, and monitor your sales and margin performance.
Please click here to download the company factsheet.