Complexica Pty Ltd, a leading provider of Artificial Intelligence (AI) software for supply & demand optimisation, announced today that Jonathan Drake will be joining the company as its Chief Financial Officer. A seasoned software industry executive, Jonathan will provide commercial leadership to Complexica to support its accelerating growth trajectory and future listing on the ASX.
Jonathan joins Complexica from listed Canadian software company Constellation Software, Inc (TSX:CSU), which operates in more than 100 countries and is considered to be one of the largest and most successful strategic acquirers of technology companies worldwide. During his time with Constellation, Jonathan successfully led the acquisition, integration and growth strategy for software businesses across multiple industries in Australia, New Zealand, the USA, and UK. During more than a decade in multiple management roles – most recently CFO and General Counsel with Constellation's Australian oil & gas software provider Petrosys – Jonathan supported the business across its global customer base and operations in Australia, Canada, the USA, UK, and Malaysia.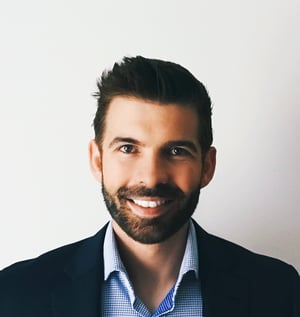 "I'm delighted to be joining Complexica at this exciting time in the company's journey," said Jonathan Drake. "The Decision Cloud platform has already demonstrated real value to customers across multiple industries, and this growing success, together with Complexica's high-calibre team and industry recognition, makes for a winning combination. I am truly excited by the prospect of supporting Complexica on its path to becoming one of the most iconic, lasting, Australian public companies in the technology space."
"As Complexica accelerates its expansion plans and gears up for a listing on the ASX, we are strengthening our management team by adding world-class talent to help the business achieve its objectives," said Matt Michalewicz, Managing Director of Complexica. "I am particularly happy that Jonathan Drake has accepted the position of Complexica's CFO, as his background, experience, and expertise are a perfect match for the strategy we want to execute in the coming months and years. His contribution will be invaluable, and I personally look forward to working with him to accelerate the company's growth and market position."
Complexica was named one of Australia's Top 20 Tech Companies in May 2021, and recently announced a $5 million investment from MAM in equity growth capital. Complexica's customers include well-known brands such as Arnott's, Dulux, Pernod Ricard, Pfizer, Flinders Ports, PFD Foods, CostaGroup, Drakes Supermarkets, and Lion Drinks, among others.
To read the full story, please click here