Complexica Pty Ltd, a leading provider of Artificial Intelligence software for optimising sales, marketing, and supply chain activities, announced today that Flinders Port Holdings' CEO, Stewart Lammin, has been appointed as the company's Chairman of the Board. Stewart replaces Complexica's Chief Scientist and co-founder, Dr. Zbigniew Michalewicz, who will stay on the board as a Director in addition to his full-time duties as Chief Scientist of the company. Flinders Port Holdings is a substantial shareholder in Complexica, having made a $5 million equity investment in 2021 as part of an $11 million funding round that also included ASX-listed fund manager Microequities Asset Management (ASX: MAM).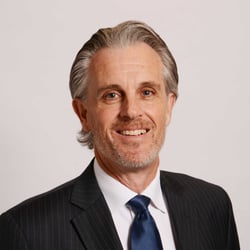 "It is my great pleasure and privilege to welcome Stewart as incoming chair of Compexica, and look forward to working with him and my other fellow directors to furthering the company's expansion plans in both Australia and overseas," said Dr. Zbigniew Michalewicz. "During the past 8 years I have watched the business grow from three people to almost a hundred and believe now is the ideal time to make a transition to Stewart, for whom I have the highest regard and confidence. Given Stewart's background and experience, I believe I am leaving the Chairman role in the best possible hands."
"Having been a director of Complexica since 2021, I have gotten to know the people, customers, and technology behind the business, and look forward to taking on the responsibility of Chairman," said Stewart Lammin. "The coming years will be the most exciting for the business, and I am looking forward to the journey."
Stewart Lammin is a highly experienced ports industry professional with over 35 years in the sector. He has a background in shipbroking, and developed expertise in shipping for the mining sector. He spent 15 years at the global shipping line, Hamburg Süd, where he worked as Sales and Marketing Manager in Sydney and then as State Manager for Victoria and Queensland. Stewart now serves as the CEO of Flinders Port Holdings, and is also the Chairman of Ports Australia, which is Australia's peak body representing the Port sector and associated maritime services.