Complexica Pty Ltd, a leading provider of Artifical Intelligence software that helps organisations sell more products and services, and reduce labour costs and headcount, announced today that the company's co-founder and Chief Scientist, Dr. Zbigniew Michalewicz, will be a speaker at the November meeting of the Big Data Group held on the 17th of November in Adelaide, South Australia.
The aim of the session is to discuss the concept of smart decisions that are based on data, and Dr. Zbigniew Michalewicz's talk will be illustrated by many real-world business examples. The topics covered are relevant to corporate executives and middle managers that deal with marketing operations. Participants will learn how Artificial Intelligence technologies can be applied in areas such as customer loyalty, cross selling and up selling, promotions, incentives, consumer behaviour modelling, and pricing and discounting to maximize corporate profits. For more information, please visit:
http://www.meetup.com/Big-Data-Adelaide/events/226391302/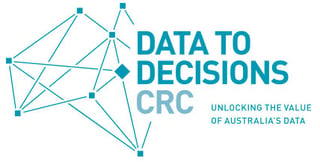 The Big Data Adelaide group is for anyone interested in "Big Data" and "the Internet of Things." The sessions covered by the group range a wide variety of areas for anyone working with data, and interested in converting data into useful insights – whether in business, academia, government or health – whether that person is an analyst, data miner, programmer, student, electrical engineer, computer scientist, physicist, etc. The sessions provide examples on working with data to generate insights, building models, building reports / dashboards / visualisations, automation of analyses, etc. using python, R, SQL, C/C+, Java, Excel, Hadoop – and how to do it right, efficiently, repetitively, optimally, and visually.